Control-Alt-Hack™ is a computer security-themed card game designed to be entertaining, give a glimpse into white hat hacking, and highlight some of the more surprising aspects of computer security. The game designers - Tamara Denning, Tadayoshi Kohno, and Adam Shostack - are computer security experts, and took care to include as much juicy and accurate(ish) content as possible.
Game Design: Tamara Denning, Tadayoshi Kohno, and Adam Shostack
Tamara Denning and Tadayoshi Kohno, are members of the University of Washington Computer Security and Privacy Research Lab, and Adam Shostack is an honorary member of the lab. They are professionally dedicated to helping improve the electronic security and privacy of current and future technologies.
Game Mechanics: Steve Jackson
Steve Jackson has been designing boardgames, cardgames, and RPGs since the Late Cretaceous. His first game, Ogre, appeared in 1977 and recently got nearly a million dollars in Kickstarter support for a new Designer's Edition. His other titles, all published through his creatively named company Steve Jackson Games include Munchkin, Car Wars, Illuminati, and Hacker.
Graphic Design: Gravity Creative
Character Illustrations: Rob Kelly
Web Design/Development: Thomas Winegarden
People-shaped People: Deborah Alterman, Mike Clarke, Alexei Czeskis, Karla Danson, Iva Dermendjieva, Miro Enev, Roxana Geambasu, Sidhant Gupta, Dan Halperin, Melody Kadenko, Karl Koscher, Gabe Maganis, Cynthia Matuszek, Temitope Oluwafemi, Franzi Roesner
Production Manager: Tina Wegner
A big thanks to everyone who playtested and provided feedback - you know who you are!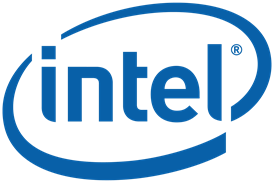 Copyright © 2012 University of Washington. All rights reserved. "Control-Alt-Hack" and the logo are Trademarks of the University of Washington.
The pyramid logo is a registered trademark of Steve Jackson Games Incorporated, used under license by University of Washington. All rights reserved. Game mechanics based on the game Ninja Burger, copyright © 2009 by Steve Jackson Games; used under license.